Integrated

Digital Services

Deploy social media, ad buying and software development for a monthly fee!

Made with <3
How it
works
For a very low monthly fee, our in-house team provides high-quality marketing, social media and web development services that will typically cost tens of thousands of euros.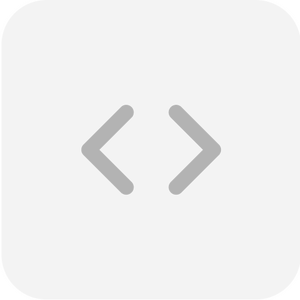 1. Sign up for services
2. Set milestones in onboarding call
3. Receive project updates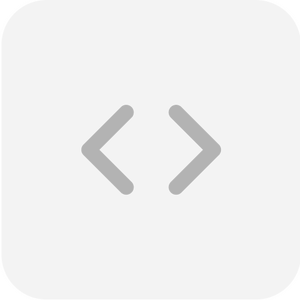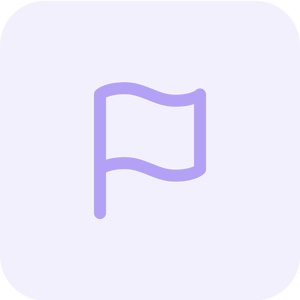 Recent works
Explore our latest successful projects.
and many more...
Website
pricing
Affordable Website Design: Starting at €200 per page.
*Average prices based on a 5~10 page website. Prices per page decrease with each additional page.
Every website includes
Desktop, tablet, mobile responsive

Tracking + analytics installation

SEO setup + best practices

SSL

Speed optimized

Hosting + DNS setup

QA testing on top 3 browsers

30 day post-live support

Legal pages (privacy policy etc)

Basic Contact page

Thank you page
Get
started!
Transform Your Presence: Monthly Subscriptions for Advertising, AI, UI/UX, Web Development and Social Media!
Made with <3
The
best website builders

and tools

No-Code Website Builders: Easy Designs, Stunning Results. Unlock Your Creativity Today! Explore the Top Picks for User-Friendly Platforms, Customizable Templates, and Seamless Integrations

Recommended with <3
Create Stunning Websites with Webflow!Webflow, a powerful no-code tool, offers an intuitive drag-and-drop interface, responsive design, custom animations, CMS integration, and seamless hosting. Embrace Webflow for unmatched flexibility, faster development, and professional-grade results. Kickstart your next project with Webflow and see incredible results in days, not weeks. Get started now!
Empower Your Designs with Framer - No Coding Needed!Framer, the exceptional no-code service, offers an intuitive interface, vast component library, interactive prototyping, real-time collaboration, and cloud storage. Embrace Framer for unmatched creativity, faster design iterations, and seamless teamwork. Kickstart your next project with Webflow and see incredible results in days, not weeks. Get started now!
Elementor - Best WordPress no-code builderElementor, the leading website builder, boasts an intuitive interface, responsive design, advanced widgets, theme builder, and WooCommerce integration. Embrace Elementor for unmatched design control, faster development, and seamless online selling. Kickstart your next project with Elementor and see incredible results in days, not weeks. Get started now!
Elfsight WidgetsElfsight offers Social Media Integrations, Customer Reviews, Custom Forms, Stunning Galleries, and Responsive Designs. Boost engagement, drive conversions, and enhance user experience effortlessly. Level up your website now with Elfsight! Click to explore the possibilities! Get Started
Notion - The All-in-One Project Management Tool!Notion's top 5 features include: Flexible Task Management, Collaborative Workspace, Customizable Dashboards, Database Functionality, and Seamless Integration. Stay organized, boost team collaboration, and streamline workflows effortlessly. Embrace Notion for ultimate productivity. Click here to supercharge your projects!
All our
services
Monthly Subscriptions: Social Media, UI/UX Design, Web Development, Software, Advertising, AI.
Made with <3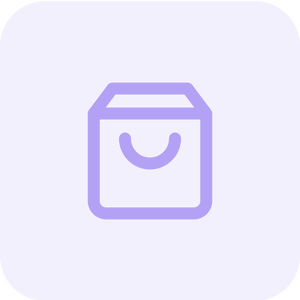 1. Pick your services via the sign-up form.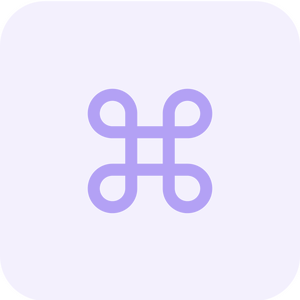 2. Hop on an onboarding call to set up your milestones.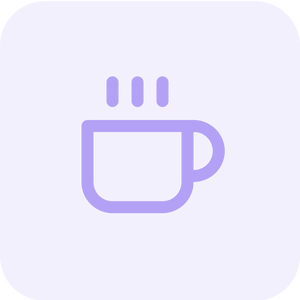 3. Get project updates delivered straight to your inbox.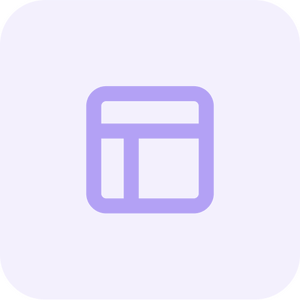 Web development
Web development and web app integration as booking systems, reservation systems and more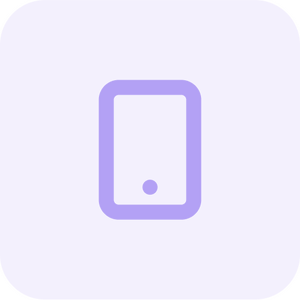 Mobile apps
E-commerce, social networks, reservation systems and much more.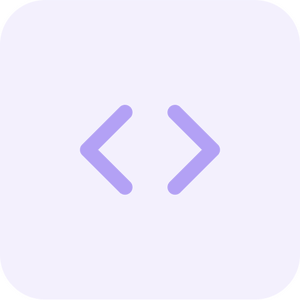 Software development
We build write custom code for existing integrations or new software development projects.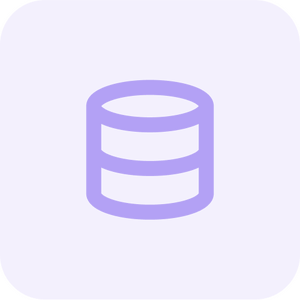 CMS
We build or manage existing CMS systems. We support all major content management systems.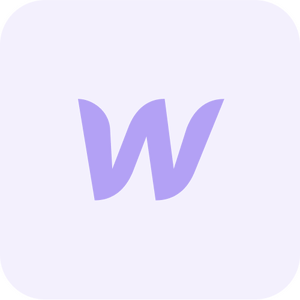 Webflow
Build new or manage existing Webflow websites. This involves third-party apps and integrations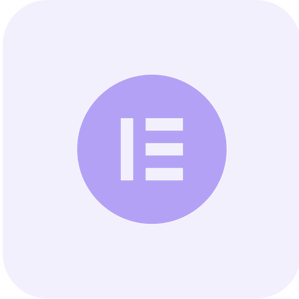 Elementor development
We build or manage existing CMS systems. We support all major content management systems.
Wix development
Build or manage existing CMS systems. We support all major content management systems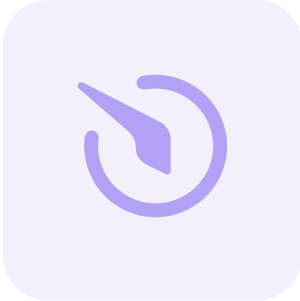 Elfsight widgets
We build or manage existing third-party apps and integrations to power your systems.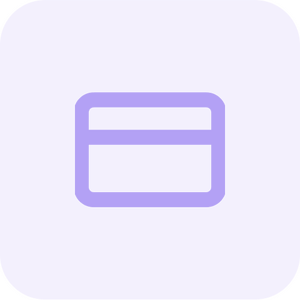 E-commerce
Successfully built online stores and helped offline businesses digitize their sales and product offerings.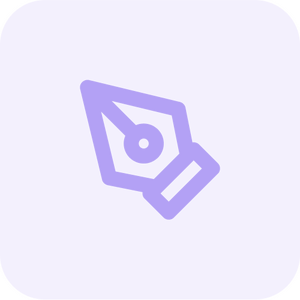 UI & UX Design
Interface and experience design for mobile apps, web, and other (flyers, menus, etc.)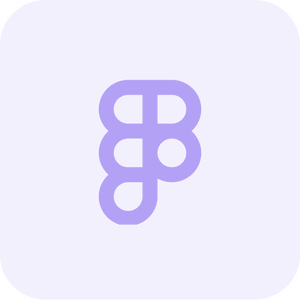 Figma
We design most projects using Figma. This includes UI&UX design amongst other work.
Corporate ID
Design system for brand ID as logo, colors, and fonts. With handbook and guide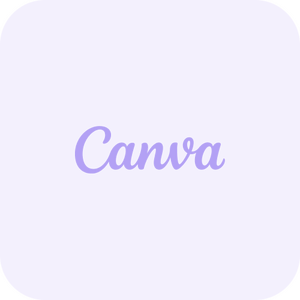 Canva
Flyers and other social media related designs can be submitted using Canva, for easy use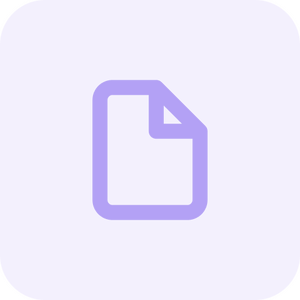 Flyer designs
Fast flyer designs that can be used for print and digital content distribution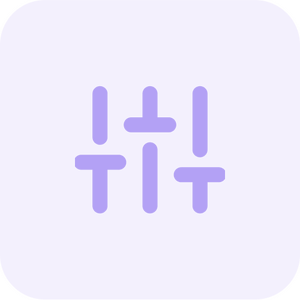 Strategy
Strategy is key! We design data oriented social media strategies for your business.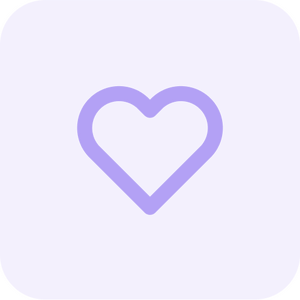 Community management
We actively monitor your social media accounts and prepare strong content plans for all channels.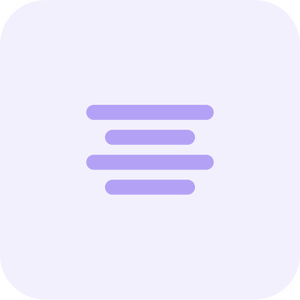 Content creation
Copy-writing and post-production editing. Photo and video creation can be managed apart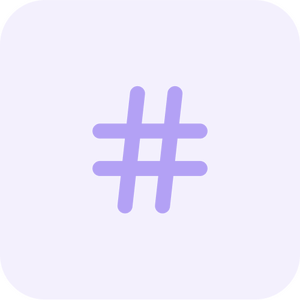 Captions & hashtags
Copy-writers design data oriented captions and analyse the best hashtags for your accounts.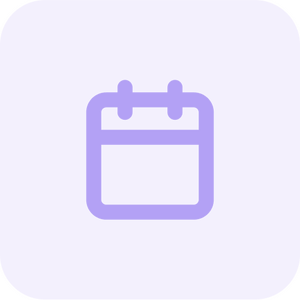 Content scheduling
Scheduling social media content through Google Sheets, powered by easyy.co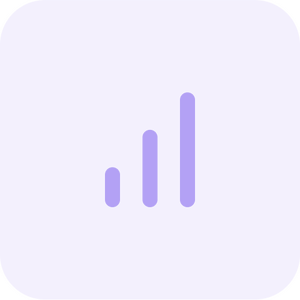 Data analysis
We continuously revise your social media accounts analytics to modify and adjust strategies if needed.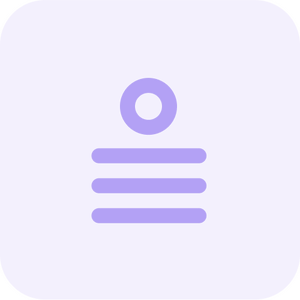 Link in bio website
Custom link tree website for link in bio solutions. Allows link placement and branded skin
Ad creative
We analyse your audience and build high-quality content to take full advantage of ads.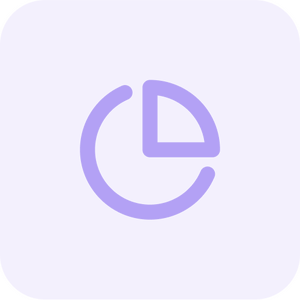 Ad data analysis
Data-oriented decisions. Via data analysis, we modify and adapt ads to increase your ad spend turnover.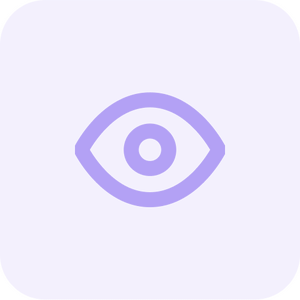 PPC & AdWord Campaign
Plan and execute successful paid search campaigns with a proven return on investment.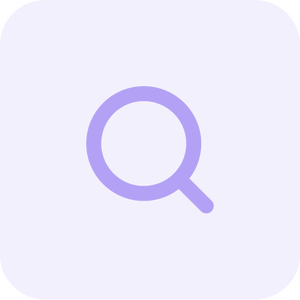 SEO
We analyse keywords and content on your pre-existing platforms to ensure a continuous content flow.
Get
started!
Revolutionize Your Online Presence with Monthly Subscription Services for Social Media, UI/UX Design, and Web Development!
Made with <3
Terms and
Conditions
Last Update: 2023-09-21
We will inform you via email when/if we change these terms and conditions1. Collaboration
This agreement outlines the provision of digital work services by Accelerate OU, hereafter referred to as the "Contracting Party," to our clients, hereafter referred to as the "Signing Party." The specific details of the services offered can be found in the service description provided to each client. These terms and conditions govern our working relationship and should be considered the contractual agreement.2. Duration
- This Agreement shall become effective when the client agrees to these terms based on a set offer.
- The contract remains in effect continuously, unless terminated as described in Section 4, "Termination of Contract."3. Costs and Pricing
- The costs associated with our services may vary and will be determined based on the unique needs and requirements of each client, as outlined in the proposal provided by the Contracting Party.
- All pricing is exclusive of Value Added Tax (VAT).
- In the event of any additional costs arising during the course of our collaboration, the Contracting Party will notify the Signing Party in digital written form for approval.
- Payments for services are to be made upfront. Ongoing services are to be paid at the beginning of each month, with invoices submitted five days prior to the commencement of the service period.
- Invoices must be settled within 10 working days.4. Termination of Contract
- No payments will be refunded.
- Either party has the right to terminate this agreement by providing a 30-day notice via email. The notice period commences from the date of the email communication.
- Upon termination, the Contracting Party shall send the final invoice or pro-rata amount to the Signing Party.
- Prior to terminating the contract, all outstanding payments must be settled by the Signing Party.
- Termination of this agreement will result in the Contracting Party providing access passwords and keys to the client. However, project handovers are not included and will incur separate charges, typically in the last month following contract cancellation.5. Confidentiality and Personal Information
- Both parties commit to maintaining strict confidentiality regarding information and documents shared during the provision of services.
- The Signing Party agrees not to solicit or engage any partners or employees of the Contracting Party. Any ex-employee or partner of the Contracting Party (or its affiliates) who works for a different company providing services to the Signing Party may not work on the Signing Party's account. The Signing Party also agrees not to establish a business that competes with Accelerate OU or takes actions that could harm Accelerate OU's business.6. Intellectual Property
- Following the conclusion of a collaboration period, all work created by the Contracting Party for the Signing Party becomes the intellectual property of the Signing Party (unless otherwise agreed on), with the Contracting Party retaining the right to be acknowledged as the author of the work. The Contracting Party may also use the client's name and logo in its job references.
- The Contracting Party provides services and products to the Signing Party, but it is not responsible for the use or performance of these services and products.7. Software
- The Contracting Party may use software libraries in its projects, and further development or modification of such software or projects is solely at the risk of the Signing Party. The Contracting Party is not liable for any losses resulting from such modifications.
- The Contracting Party grants the Signing Party a non-exclusive right to use the components of the software solutions created.8. Liability and Accountability
- Proposals are not binding and are based on the current technical and content-related knowledge available for each project.
- The Contracting Party is not responsible for changes made by third-party software providers or third-party software libraries used during projects. Any price increases or legal changes initiated by third-party providers are beyond the control of the Contracting Party, which reserves the right to adjust prices accordingly.
- The Signing Party has a grace period of 5 working days after submitting content to request minor changes related to textual content and images, as long as these changes align with the proposal's details. Major changes beyond the proposal's scope may incur additional charges.
- If the Signing Party requires additional services or requests changes to the website after delivery, such services will be billed at an hourly rate of €100/hour.Miscellaneous
In the event that any provision within this agreement becomes ineffective due to changing circumstances or a legal gap arises, the validity of the remaining provisions shall not be affected.
Your
Privacy!
Last updated: November 07, 2023Please read these Terms ("Terms", "Terms and Conditions", "Privacy Policy") carefully before using the WeGoDm mobile/web application, website or services (the "Services"). By downloading, accessing, or using the mobile/web applications, websites, or other products or Services and our partners ("WeGoDm", "we" or "us"), or the Services, features, or functionality jointly offered with other companies through our mobile application or website (collectively, the "Services"), you agree to be bound by these Terms and Conditions. These Terms affect your legal rights and obligations, so if you do not agree to these Terms, you are not allowed to use the Services.Your access to and use of the Service is conditioned on your acceptance of and compliance with these Terms. These Terms apply to all visitors, users and others who access or use the Services. By accessing or using the Service you agree to be bound by these Terms. If you disagree with any part of the terms then you may not access the Services.This privacy policy describes how WeGoDm collects and uses your personal information. It also describes the choices available to you regarding our use of your personal information and how you can access and update this information.Accounts
When you use the WeGoDm mobile/web application, we will not be liable for User's damages or losses arising from any of the Services faults. Nor be responsible for viruses infecting User's equipment as a result of access to the Services.WeGoDm Content
All materials contained on or within the Services, including, but not limited to, text, graphics, images, code, illustrations, designs, icons, photographs, video clips, and written and other materials (collectively, "WeGoDm Content"), as well as their selection and arrangement, are protected by copyright, trademark, trade dress, patent, and/or other intellectual property laws. Unauthorised use of WeGoDm Content may violate such laws and these Terms. WeGoDm does not grant any express or implied rights to use WeGoDm Content. You agree that you will not copy, reproduce, republish, frame, download, transmit, modify, display, reverse engineer, sell, or participate in any sale of, rent, lease, loan, assign, distribute, license, sublicense, or exploit in any way, in whole or in part, WeGoDm Content, the Services, or any related software.You are hereby granted a limited, nonexclusive, non-sublicensable license to access and use the Services and WeGoDm Content. This license is revocable at any time.User Content
We collect the following personal information from you:
Device Information.
Account information: first, last name, email, username, password, url link.
Accounts: connected social media accounts, email invites.
Content tables: information added to the scheduling sheets (post-number, platform, post-type, caption, date of posting, posting time, image url, action, status).
Data: meta data, reach of overall account performance, likes, followers, comments, shares, saves, re-posts.
As most web apps, we automatically gather information about your device such as the type and operating system.
We use this information to:
• Assess your needs to determine suitable products or services.
• Send you push notifications or emails when you are using our web app. If you do not want these notifications, you can manage your accounts notification preferences.
• Improve our web app and marketing efforts, conduct research and analysis.
Sharing Your Information
We will share your information with third parties only in the ways that are described in this privacy statement.
We may disclose your personal information:
• As required by law, such as to comply with a subpoena, or similar legal process.
• When we believe in good faith that disclosure is necessary to protect our rights, protect your safety or the safety of others, investigate fraud, or respond to a government request.
• If WeGoDm is involved in a merger, acquisition, or sale of all or a portion of its assets, you will be notified via email and/or a prominent notice on our website of any change in ownership or uses of your personal information, as well as any choices you may have regarding your personal information.
• To any other third party with your prior consent to do so.
• Tracking and Ads.
We reserve the right to partner with a third party ad network to either display advertising on our App or to manage our advertising on other sites. Our ad network partner would use technologies to collect non-personally identifiable information about your activities on this and other Apps to provide you targeted advertising based upon your interests.Location Services
Some services on this site and app may make use of location based data. If you allow these services, we will use this information to provide the requested location based service, not to identify you. You will be asked for your permission to enable any location based services.Security
The security of your personal information is important to us. We follow generally accepted industry standards to protect the personal information submitted to us, both during transmission and once we receive it. No method of transmission over the Internet, or method of electronic storage, is 100% secure. Therefore, we cannot guarantee it's absolute security.
If you have any questions about security on our website, contact us at: contact[at]wegodm.comProhibited Activities
In addition to the other restrictions outlined in these Terms, you agree that you will not:
Use the Services for any purpose that is illegal, beyond the scope of their intended use, or otherwise prohibited in these Terms or the terms of any third party that govern a particular Service;
Use the Services in any manner that could interfere with, disrupt, negatively affect, or inhibit other users from fully enjoying the Services, or that could damage, disable, overburden, or impair the functioning of the Services in any manner;
Compromise the security of the Services;
Send any unsolicited or unauthorized advertising, spam, solicitations, or promotional materials;
Use any robot, spider, crawler, scraper, or other automated means or interface not provided by us to access the Services or to extract data;
Reverse engineer any aspect of the Services or do anything that might discover source code or bypass or circumvent measures employed to prevent or limit access to any area, content, or code of the Services;
Use or attempt to use another user's account without authorization;
Attempt to circumvent any content-filtering techniques we employ, or attempt to access areas or features of the Services that you are not authorized to access;
Attempt to indicate in any manner that you have a relationship with us or that we have endorsed you or any products or services without our express written consent to do so;
Engage in any harassing, intimidating, predatory, or stalking conduct;
Impersonate any person or entity or otherwise misrepresent your affiliation with a person or entity;
Violate the publicity, privacy, or data-protection rights of others, including by recording an individual without receiving that individual's consent;
Infringe any patent, trademark, trade secret, copyright, or other intellectual or proprietary right of any party;
Buy, sell, rent, lease, or otherwise offer in exchange for any compensation, access to your WeGoDm account;
Develop any third-party applications that interact with User Content or the Services without our prior written consent; and
Use the Services for any illegal or unauthorised purpose to engage in, encourage, or promote any activity that violates these Terms.
Social Networks and Third-Party Services
You further agree to abide by any third-party terms that apply to the Services or when posting reviews of WeGoDm. Where you are using our Services and have chosen to connect your Social Networks to the Services, or if you authorize a Third-Party Service to access your account, you agree to provide information about you to the Social Networks and the Third-Party Services under their respective terms and privacy policies. For example, if you choose to connect your Instagram account to the Services, this connection uses Meta's API services, and the Meta Privacy Policy (located here) will apply to you.Tracking and Payment
We use a variety of third party technologies to improve your user experiences. By using our services you agree to the third parties privacy policies and their terms:
Google Analytics: https://www.google.com/analytics/terms/de.html or https://www.google.de/intl/de/policies/
Meta Ads: https://www.facebook.com/about/privacy/
PayPal: https://www.paypal.com/de/webapps/mpp/ua/privacy-full
Stripe: https://stripe.com/en-gb-de/privacyCookies
Our website uses cookies. Cookies are small text files that are stored in the internet browser or by the internet browser on a user's computer system. If a user calls up a website, a cookie can be stored on the user's operating system. This cookie contains a characteristic string that enables the browser to be clearly identified when the website is called up again.We use these cookies for the purpose of making our website more user-friendly, effective and secure. Furthermore, cookies enable our systems to recognize your browser even after changing pages and to offer you services. Some functions of our website cannot be offered without the use of cookies. For this it is necessary that the browser is recognized even after a page change.Processing takes place on the basis of Art. 6 Para. 1 lit. f GDPR based on our overriding legitimate interest in ensuring the optimal functionality of the website and a user-friendly and effective design of our offer.Cookies are stored on your computer. You therefore have full control over the use of cookies. By selecting the appropriate technical settings in your Internet browser, you can be notified before cookies are set and decide individually whether to accept them, as well as prevent cookies from being stored and the data they contain from being transmitted. Cookies that have already been saved can be deleted at any time. However, we would like to point out that you may then not be able to use all functions of this website to their full extent.Under the links below you can find out how you can manage (and also deactivate) cookies in the most important browsers:
Chrome browser: https://support.google.com/accounts/answer/61416?hl=de
Internet Explorer: https://support.microsoft.com/de-de/help/17442/windows-internet-explorer-delete-manage-cookies
Mozilla Firefox: https://support.mozilla.org/de/kb/cookies-erlauben-und-ablehnen
Safari: https://support.apple.com/de-de/guide/safari/manage-cookies-and-website-data-sfri11471/macAccounts
In order to use the WeGoDm you will be asked to login with your Instagram, Facebook and Twitter account. We DO NOT TAKE RESPONSIBILITY for your account getting locked or blocked by any of the above mentioned platforms. We offer clear guidelines to help you use the app without running the risk of getting blocked. Nonetheless, we can't 100% guarantee this.Feedback From YOU
You agree that any feedback, suggestions, ideas, or other information or materials regarding WeGoDm or the Services that you provide, whether by email or otherwise ("Feedback"), are non-confidential and shall become the sole property of WeGoDm. We will be entitled to the unrestricted use and dissemination of such Feedback for any purpose, commercial or otherwise, without acknowledging or compensating you. You waive any rights you may have to the Feedback (including any copyrights or moral rights).Copyright Policy
We respect the intellectual property rights of others. It is our policy to respond to any claim that Content posted on the Services infringes the copyright or other intellectual property infringement ("Infringement") of any person.
If you are a copyright owner, or authorized on behalf of one, and you believe that the copyrighted work has been copied in a way that constitutes copyright infringement that is taking place through the Service, you must submit your notice in writing to the attention of "Copyright Infringement" of support[at]wegodm.com (Subject: copyright) and include in your notice a detailed description of the alleged
Infringement.In cases where there are conflicting claims to the ownership of Copyright, it is our policy to air on the side of removing materials from our Services.
Complaints under the Copyrights, Designs and Patents Act 1988, and European Commerce Directive 2000.
If you wish to make a complaint/request that certain material be taken down, please send a request in writing to our Notice and Takedown Officer.
We, are committed to ensuring that the material displayed on our Service is lawful and in accordance with our EU Copyright Law. To help us deal with your complaint as quickly as possible, please include the following information in your correspondence and mark it as "URGENT":
Your contact details: including your name, address, email address and daytime telephone number.
Identify the material in question: please include sufficient detail to enable us to identify the material complained of.
The reasons for your objection.
We will review each objection on its merits and pending our inquiries, may remove or disable access to the relevant material from our Services.
Where appropriate, you should include information relating to the status of the material in question (i.e. Where you hold a Trademark, or own the Copyright to an image). This will enable us to deal with your request promptly.Links To Other Websites
Our Service may contain links to third-party websites or services that are not owned or controlled by WeGoDm.
WeGoDm has no control over, and assumes no responsibility for, the content, privacy policies, or practices of any third party websites or services. You further acknowledge and agree that WeGoDm shall not be responsible or liable, directly or indirectly, for any damage or loss caused or alleged to be caused by or in connection with use of or reliance on any such content, goods or services available on or through any such websites or services. We strongly advise you to read the terms and conditions and privacy policies of any third-party websites or services that you visit.Termination
We may terminate or suspend your account immediately, without prior notice or liability, for any reason whatsoever, including without limitation if you breach theTerms.
Upon termination, your right to use the Service will immediately cease. If you wish to terminate your account, you may simply discontinue using the Service, or delete the mobile app from your smartphone.
All provisions of the Terms which by their nature should survive termination shall survive termination, including, without limitation, ownership provisions, warranty disclaimers, indemnity and limitations of liability.Refunds
We do not accept refunds. Once you have made a purchase of any kind it can not be undone. You agree to not demand a refund in case the service has been shut down.Indemnification
You agree to defend, indemnify and hold harmless WeGoDm and its licensee and licensors, and their employees, contractors, agents, officers and directors, from and against any and all claims, damages, obligations, losses, liabilities, costs or debt, and expenses (including but not limited to attorney's fees), resulting from or arising out of a) your use and access of the Service, by you or any person using your account/phone on which app is installed; b) a breach of these Terms, or c) Content posted on the Service.Disclaimer and Limitation of Liability.
To the fullest extent permitted by law, the Company disclaims all warranties with regard to WeGoDm, including, but not limited to, the materials, software, content, support, and/or documentation, as well as any services or goods offered through or in connection with WeGoDm, including integration with social media platforms. WeGoDm is licensed to the user "as is" and "as available," without any warranty of any kind, either express or implied, and both Company and WeGoDm expressly disclaim any and all warranties, including, without limitation: (A) any warranties as to the availability, accuracy or completeness of the materials, software, content, support, documentation,